When you buy a Big Green Egg or a Kamado grill most of the time you get just the ceramics grill, a cooking grate and that's about it. To really get the most of your grill there are some accessories you should have and some you MUST have. The number of accessories included varies from brand to brand. Kamado Joe, for example, has a lot more accessories included.
The convEGGtor or heat deflector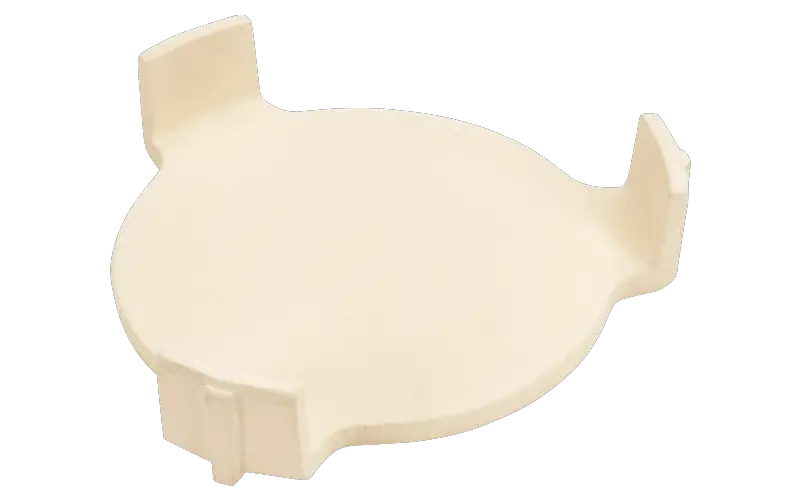 Without one you can't do indirect cooking. If you don't have one you just have a fancy ceramic grill. With the heat deflector you can do all the fun things like cooking ribs, ham, brisket and so on. Anything slow you really need a heat deflector. Some even use these as pizza stones. You can buy the official Big Green Egg convEGGtor or a generic version such as the Wondjiont Ceramic Heat Deflector. Make sure you get the right size for your grill. The one I've linked is for the Big Green Egg large.
Temperature control
When cooking something for a long time it helps and is sometimes a requirement to follow your meat temperatures. Going by feel alone on long cooks such as briskets, ham requires a lot of experience. To gain that you need to know the temperatures so you can later if you wish go by feel. Knowing the temperature in the grill is also important. I highly recommend either something like an automatic temperature controller that can also adjust the temperature in the grill or at the very least a Bluetooth enabled grill meter.
See my earlier post about automating temperature control.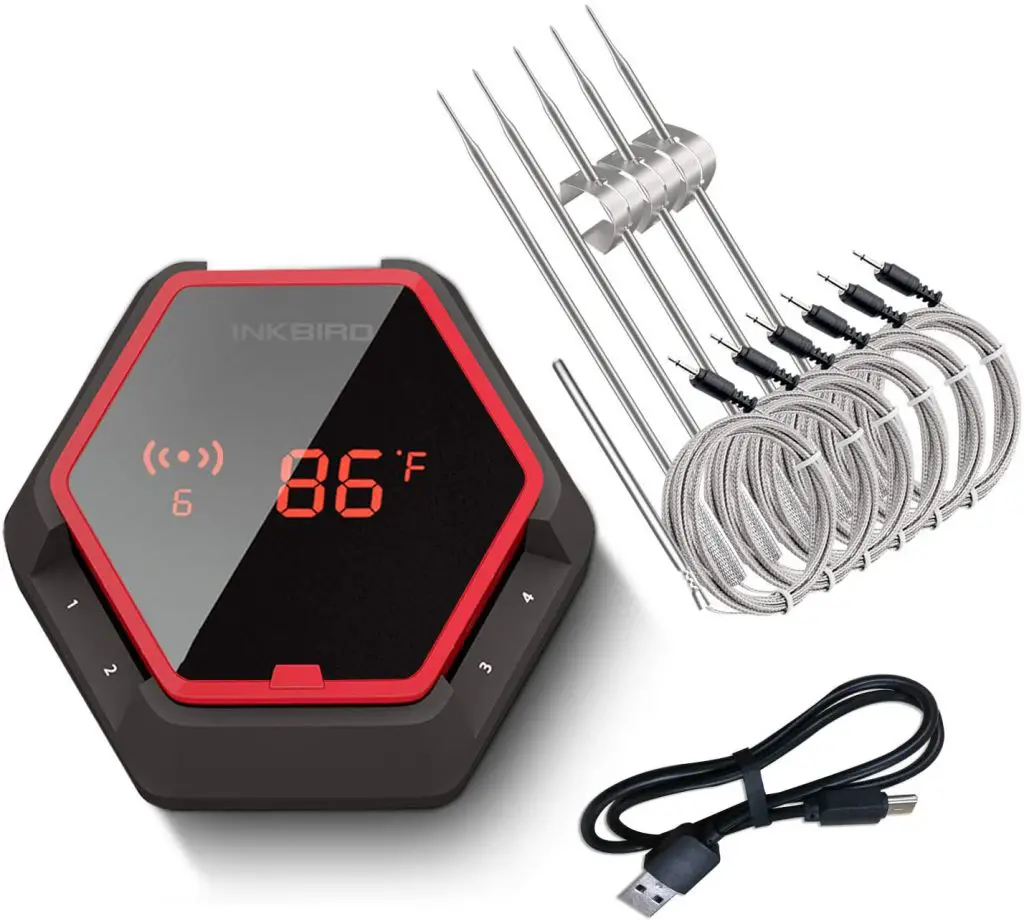 Or you could start with something cheaper and simpler like I did and move up. For this I highly recommend Inkbird as a brand. Specifically if I were to buy now I would go either with the Inkbird IBT-4XP for full waterproof greatness. Or if you don't need it to be waterproof you could go for the Inkbird IBT-6XS. Honestly they're a lot of great choices but prices being pretty equal I'd go with the Inkbird.
When you are doing something that isn't going to take hours like chicken and you don't want the hassle of setting up the Inkbird or Flameboss. You only need to check if the meat is safe to eat and at the temperature you want it to be. Instant Read Thermometers are the thing for this.
Without going into them too much. The price for instant read themometers are varied. You can get one for less than $15 and the prices go quite high. Features such as how fast and accurate they are and if they are water proof or not seem to be major factor. Without going too deep which would require an article of it's own would recommend ThermoWorks as a brand and here are a two solid options depending on your price point.

ThermoWorks ThermoPop is about $ 40 and a solid choice recommended by many.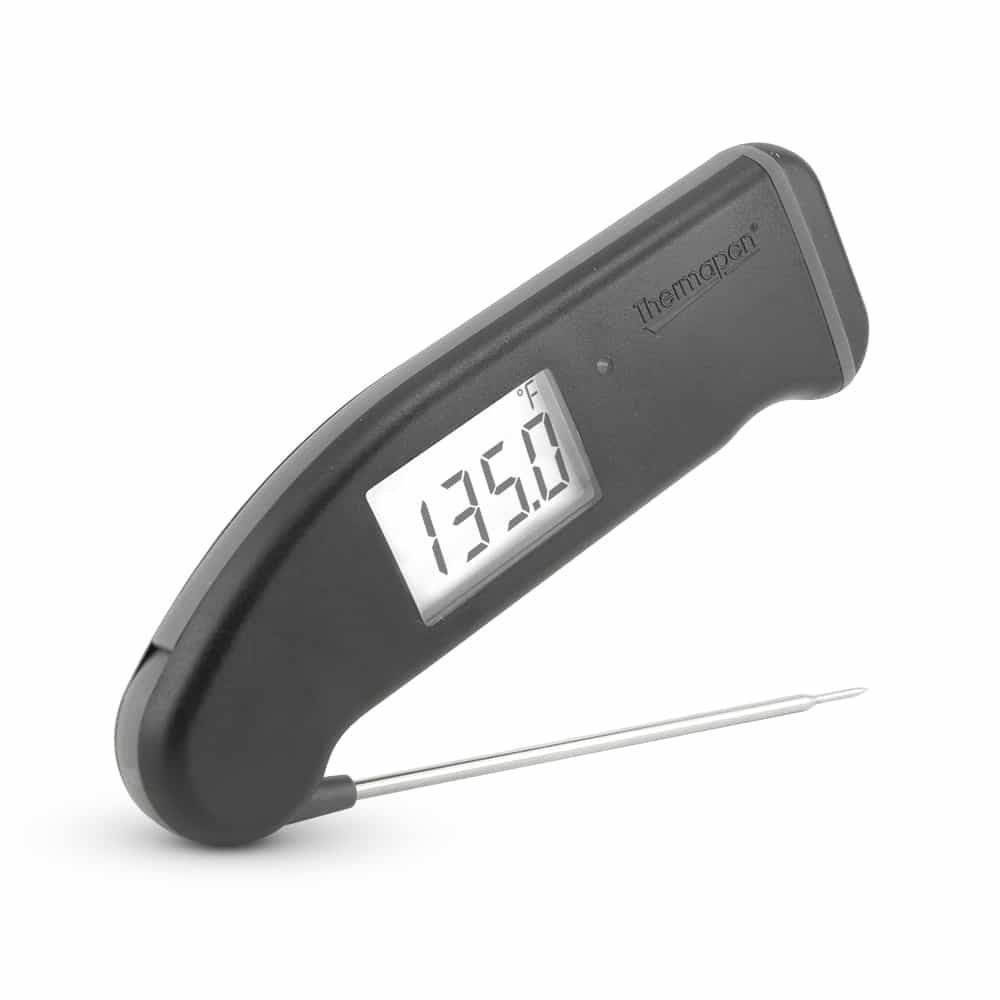 ThermaPen Mk4 is widely considered one of the best for the job. I've seen prices at arround $99.
Gloves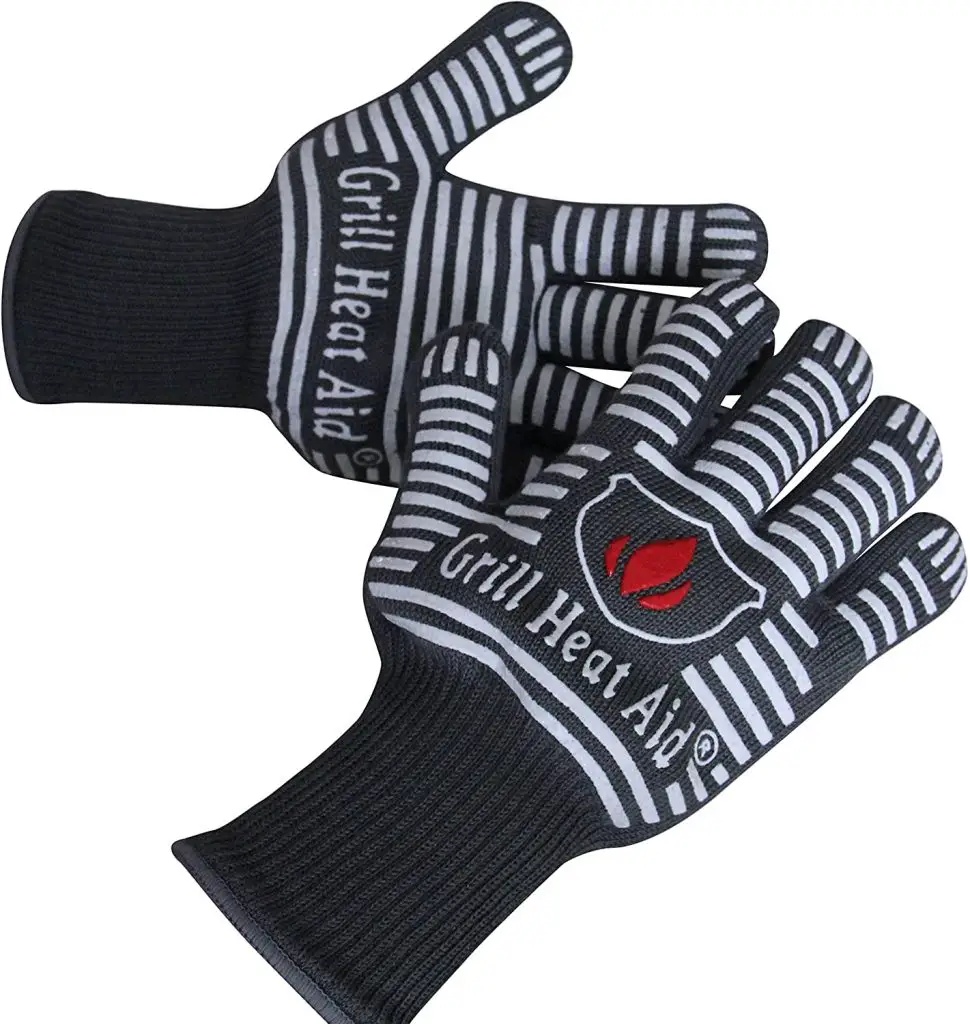 This is a no brainer and you can manage with a fairly cheap pair. If I were to buy a pair now I'd go with pair such as the one pictures above. Priced at ~$32.
I also have a pair suede gloves that I use a lot.
Grid lifter
Another must-have. When adding coal, removing or adding the heat shield. You can most likely get away with using gloves or a sturdy pair of pliers. I personally received a Big Green Egg grid lifter as a gift so I use that. But if I were to buy one I would get a cheaper option such as a Char-Broil Universal Grate Lifter
Ash tools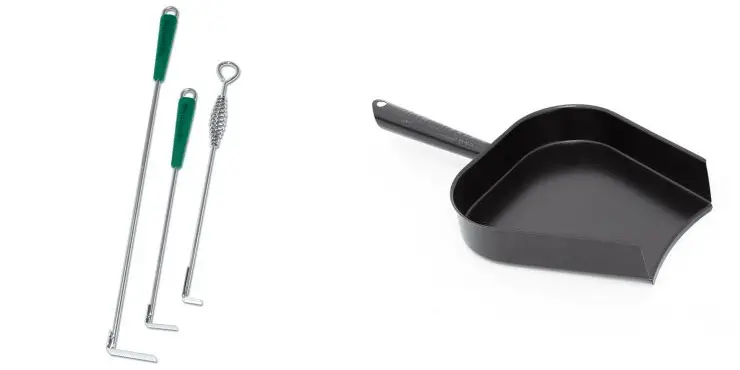 Now this is something I tried to avoid for a long time. I thought it's silly to have a specific ash tool for my Big Green Egg. First I tried using an ash vacuum which kind of worked but it was difficult and the hose didn't really fit in. All my existing ash tools were too big. Eventually I got an ash tool as Christmas present and I felt like an idiot for trying to manage without one. So bite the bullet and get ones that fit and work for your grill.
Again there are official Big Green Egg ash tools that will work for the Big Green Egg. You should also consider getting an ash pan. I don't have one so it's a bit messy every time I empty the ash. I should get one.
Here is a generic ash tool if you don't need the official BGE branded one.
Before you buy, read what you are buying if you have a very small Kamado the tools for large and XL models will not fit.